president's message
ABFO Presidents Message Summer 2022
Greetings All, hope this finds all well and enjoying the Summer.  Here are some items to share with you all.
The ABFO is looking forward to join with the AAFS for the Annual Meeting in Orlando February 11-17 2023 at the Rosen Shingle Creek facility.  Plans for Orlando in February are shaping up. We are planning two workshops, the Certification Exam, and Board activities. The workshops in 2023 will be DAA on Saturday Feb 11, directed by Kathy Kasper and Civil Lit Sunday Feb 12, directed by Bruce Schrader.  Please refer to the website to enroll in these great educational opportunities…and credit toward ABFO requirements as well. We are planning the Diplomates dinner on site on Sunday and hope to have a morning CE session on Monday and host the BYOS again as well.  All events will be in person. Hybrid meetings have been considered, but no viable mechanism was proposed.  Any who attended the AAFS hybrid meeting in SEA will have experienced the difficulties first hand.
An issue exists concerning Dental Age Assessment as applied by Immigration Services to the attainment of the age of 18.  On June 3 2021 a letter titled "Unlawful and Unethical, Use of Dental Age Assessment X-rays on Asylum Applicants to Justify Jailing and Deporting of Children", signed by 20 immigrant advocate groups, was forwarded to UTHSCSA, ABFO, AAFS and others.   The specific ethic complaints were radiographs without diagnostic purpose or consent, no scientific basis for age assessment, and reports based on percentages to determine if person is 18yrs old.
These complaints can be addressed as follows:
In all cases noted in the complaint, the radiographs in question were not taken by or under the direction of those doing the age assessment, but under the direction other licensed dentists. The individual subjects were either in custody or in facilities caring for the individuals under contract or direction of Immigration and Customs Enforcement (ICE).  Additionally, in every case the radiographs provided were screened for dental health issues. All dental health issues noted were described and reported to the legal guardians with recommendations for further actions.
All age assessment procedures utilized were, in fact, based on published research thereby providing a scientific basis for assessment.
Reports clearly stated estimations of age and reported estimated mean ages and estimated age intervals and reported standard deviations.  Dental age assessments reported the estimated mean ages, estimated age intervals and include an estimated empirical statistical probability that the subject is 18 years or older. Cases that included reports of terminal developmental stages also included explanations of the methods of dealing with the uncertainty involved with terminal stage development including the information that individual subjects who exhibit terminal stage dental development may be older than the intervals reported.
The most divisive issue in the ABFO currently is, without surprise, bitemarks and the usefulness of diagnosis (aka recognition) and analysis to assist in the judicial system.  Strictly applying diagnostic criteria (size, shape, identify arch, identify midline, identify specific tooth marks) and photographic standards will help prevent misdiagnosis and increase agreement between experts.  Beyond that, how to address injuries that do not exhibit all diagnostic criteria, but are what experienced odontologists recognize from experience as bite injuries, is the challenge for the future.
Focusing now on current events…
Jackie Reid has done a masterful job in preparing the documentation for the FSAB accreditation visit this summer, based on the comprehensive document prepared by Peter Loomis in 2016.  She and JP Fancher will be conducting the site visit.
Gary Bell continues to recover, slowly regaining speech and mobility from his stroke affecting his right side which he suffered in April.
Denise Murman is recovering well after donating a kidney to assist her sister-in-law Leneda.
Congratulations to Peter Hampl on his retirement from the ABFO.  Peter has graciously donated material to the Institute of Human Identification at the College of Dental Medicine, Lincoln Memorial University, 1705 St Mary's St, Knoxville, TN 37917.  Jim Lewis is the contact person and specific email is james.lewis@lmunet.edu.
Last, sadly we report the recent passing of two of our Diplomates, Sylvain Desranleau and Bob Williams. Our thoughts, prayers, and fond memories are with them and their loved ones.
Best to all, Richard-radar-Fixott, ABFO President 2022-23
_____________________________________________________________________
In Memorium – Dr. Sylvain Desranleau and Dr. Bob Williams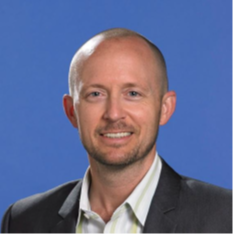 Dr. Sylvain Desranleau received his DMD degree in 1991 from the Dental Medicine Faculty of Laval University, Quebec, Canada, and practiced general dentistry for 21 years. In 2007, he completed the Certificate in Forensic Dentistry from McGill University and in 2016, a Microprogram in Law at the University of Montreal. He served as a consultant to the Laboratoire de Sciences Judiciaires et de Médecine Légale in Montreal, for the Ministry of Public Security of Quebec and was deployed during the Lac Mégantic and Isle-Verte multiple fatality incidents. He presented several research projects in Canada, USA, France and Morocco and was the author of publications notably in the Journal of Forensic Sciences. He also established an operational procedure for dental records recovery in unidentified or missing person cases, with the collaboration of the Quebec Coroner's Office. Dr. Desranleau was a pianist since the age of 5 years old. He had training in classical music, has taken part in competitions and played in several concerts. He had his own compositions and loved to jam with musical bands and solo.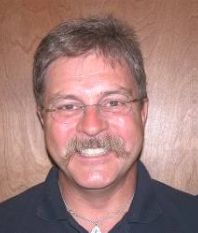 Dr. Robert Williams had retired as a practicing dentist in Dallas. He had served as the Chief Forensic Odontologist for the Southwestern Institute of Forensic Sciences, and consultant to the Attorney General's office of the State of Texas, the U.S. District Attorney's Office, Texas Rangers, and the Judge Advocate General's Office, U.S. Dept. of the Navy. He taught as an Associate Clinical Professor for the Baylor College of Dentistry and Associate Research Professor for the Laboratory of Human Identification of the University of North Texas Department of Biological Sciences. He was a member of D-Mort Region VI.  He proudly served in the US Army as an enlisted soldier during Vietnam and was infamous for his horses and Harley motorcycle.