president's message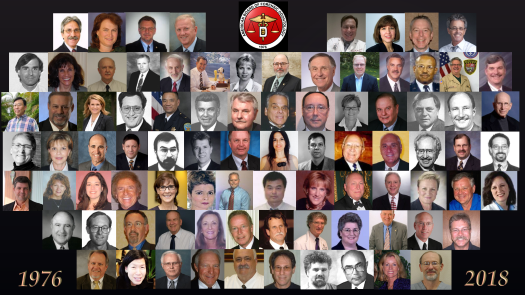 Paula Brumit's President Message:
The first thing we learn as a child is how to communicate. Communication is human connection. It is integral to how we learn, how we teach, how we interact with our family, friends, colleagues and especially in finding common ground with whom we disagree. A successful and productive life requires each of us become eternal pupils in Communications 101. We never graduate and we never become masters of this particular segment of the human experience. It is a life long process.
One communication challenge is illuminating. If we talk to someone in a language they understand, the information goes to their brain. But, if we speak to someone in their language, we communicate with their heart. This will always be a challenge for an effective President. There are two words often used interchangeably: information and communication. The meaning of each is quite different. Information is giving out, but communication is getting through. So here we are again with the brain versus heart issue. It is my goal to provide information this year from the Executive Committee, Board of Directors and Committees to the Diplomates at large. It is my intent to provide a 'Diplomatic Update' through monthly email communiqués to our membership. It is my desire to provide important information, improve communication and raise the level of engagement of each Diplomate within our organization. More importantly it is my hope to communicate with your heart, remind you why we are Diplomates and to improve the ABFO in every endeavor.
The loss of Dr. Paul Stimson, Diplomate Emeritus, this past year was particularly difficult for many of us. Paul was one of the founding members of the ABFO and served this organization with exemplary leadership in many capacities for over 40 years. He was a gentleman, scholar, a mentor to many and it was a privilege to call him my friend. We will miss that booming voice that commanded attention but also brought a sense of calm to all that were in his presence.
I would like to thank Dr. Adam Freeman, our immediate Past President for the incredible momentum we are already experiencing as an organization this year. The dividends that continue to benefit the ABFO going forward are the result of the investment of his labor during the last twelve months. In addition, I extend my gratitude to the Executive Committee, Board of Directors, former as well as current Standing and Ad Hoc Committee members for their invaluable contribution. Their continuing commitment is a testament to this organization and illustrates why this group is like no other. Congratulations are extended to two Diplomates recognized by the Odontology Section of the American Academy of Forensic Sciences. This year Dr. Frank Wright was the recipient of the Reidar Sognnaes Award for Excellence in Forensic Dentistry and Dr. Tom David was also honored with the Lester Luntz Award. Over four decades ago, the ABFO was created due to the vision of exceptional men with hearts of servants, such as these gentlemen.
The Organization of Scientific Area Committees (OSAC) for Forensic Science will be meeting April 18-21, 2017 in Leesburg, VA. This OSAC group consists of five Scientific Area Committees (SACs) that report to the Forensic Science Standards Board (FSSB). These SACs include 25 discipline-specific subcommittees populated by 560 forensic scientists, government and private forensic practitioners, laboratory managers, academicians, researchers, statisticians and measurement scientists. The ABFO is well represented on the Odontology and the Disaster Victim Identification Subcommittees. These important professional panels focus on establishing standards and guidelines for forensic odontology and management of mass fatality incidents. The involvement of our members serving on OSAC demonstrates our commitment to improvement in our forensic discipline. It also serves as proof that we are valuable assets to the process and that the ABFO is respected in the arena of forensic science.

Next year we will meet in Seattle and are fortunate to have Dr. Gary Bell handling local arrangements. The ABFO will be offering two workshops next February prior to the AAFS meeting: The Bitemark Workshop will be held on Saturday, February 17 and the Dental Identification Workshop is scheduled for Sunday, February 18, 2018. More information will be posted on the ABFO website as well as other forensic websites. The courses are an excellent opportunity for dentists being mentored, individuals interested in increasing the depth of their forensic knowledge and for odontologists who are accumulating casework requirements to become board eligible. These educational meetings also provide ABFO Diplomates with the golden opportunity to build meaningful relationships with the registrants that attend. By volunteering as workshop proctors, we also have the distinct privilege to serve as ambassadors of the ABFO to potential future Diplomates.
We are a very diverse group of individuals. To say that we have differences of opinion on a myriad of issues is an understatement. But, I am absolutely certain that we are in 100% agreement on these points: every Diplomate loves this organization, is passionate about serving our fellow citizens and giving voice to victims who can no longer speak for themselves. Some of our challenges going forward are substantive and large in scope. Likewise there are other inconsequential, minute distractions that should not interfere with our mission envisioned by the ABFO founders. Their dream has become the reality of a certifying organization with a 41-year legacy committed to excellence.
The rich heritage to which we have been gifted does not guarantee our future success. Our founders discovered the secret in 1976, of not just how to survive but how to flourish as an organization. The key is even more relevant today; we must unite upon those things we have in common rather than be perplexed by our differences.
Let every member be mindful that the Executive Committee, Board of Directors and I work to serve you. We have miles to go before we sleep.
Respectfully,
Paula Brumit, DDS
President, ABFO