president's message
In Memoriam: Dr. Greg Golden 1949-2018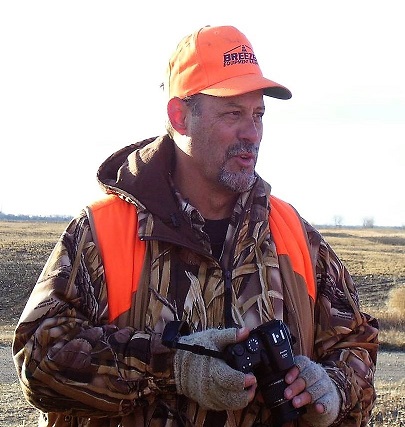 Life seems to have a way of giving us an unexpected and shocking slap-to-the-face as a wake-up call periodically. As we attempt to recover from our shock we often find ourselves reflecting on and contemplating where we precisely are, where we have been and perhaps how or where our direction is. The ABFO recently received such an unfair blow with the shocking news that one of our ABFO family members and my Buddy, had left us because of a serious health issue. This was our beloved friend, colleague and mentor, Dr. Gregory Golden of California.
Greg was universally loved and respected by all in the ABFO. The reason for this has many facets starting with his work ethic. Having completed his dental training in the 70's at Southern California, he entered private practice in Rancho Cucamonga. I often teased him that the city in which he lived sounded like a comedic bit performed by actor Redd Foxx in the old Sanford and Son series. It was truly recognized that no one enjoyed a good laugh more than Greg, and he shared a healthy and plentiful ration of clever quips enough to go around.
When Greg became interested in Forensic Odontology he tasked himself to eventually challenge and pass the certification process of the ABFO which he did in 1982. As he did with all of his interests (fishing, hunting, piloting aircraft and photography), Greg immersed himself into the very fabric of our organization serving in the toughest and most laborious positions including being elected to the ABFO Certification and Examination Committee and eventually serving on the Executive Committee and ultimately, ABFO President.
My first introduction to Greg occurred in 1985 when I attended my first meeting of the American Academy of Forensic Sciences. At the urging of my co-worker and current boss, Dr. Ed Herschaft, I was hesitant but reluctantly capitulated and went along. At first my feelings about being there ranged from amazement at the sheer size and spectacle of the meeting to being quite intimidated to the point of partially convinced that I was not likely to return. Then I got introduced to Greg and many other forensic dentists there and it started to get more enjoyable. I quickly also noticed that Greg always had a hint of a Devilish twinkle in his eye and a joke usually within ready reach. That was the number one attribute that I witnessed being repeatedly expressed through emails from the ABFO's members and commenting on our loss, and what it would mean to them personally. I reiterate, we will all miss him personally.
And this is where my musing and reflection comes into play. I truthfully believe that Greg was one of the hardest workers I have encountered, yet he refused to let that get in his way of enjoying himself, the process itself, and his friends. It truly worked wonderfully for him. Greg always got the job done but never at the expense of enjoying his life. There is a modicum of a lesson here for all of us. Perhaps we as an organization often take ourselves a bit too seriously as we go about our important duties. Perhaps we can still work tirelessly in our sessions and then "shut it down" and enjoy each other. And perhaps a mindset less resembling an onerous job and more like enjoying one's life along the way.
Those closest to Greg indicated that he did not want people to go about holding large ostentatious services or memorials to him; just move on down the line and continue our important work. In that, he remained Greg-like to the end. We will always remember our friend with the warmest of remembrances.
Dr. Richard A. Weems
President, ABFO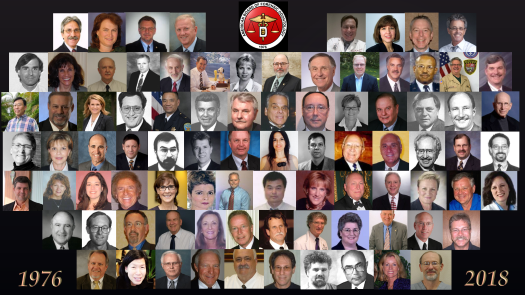 ABFO President's Message, 1st Quarter, 2018
Dr. Richard A. Weems
[The content, opinions and statements in this document are expressed by the current President and do not represent the ABFO Membership-at-large.]
This year began as a noteworthy one for the ABFO if for no other reason than the addition of six new Diplomates. Six candidates participated in, and all six successfully completed, the final components in the face-to-face examination by the ABFO Certification and Examination Committee members and thus, attained ABFO Diplomate Status. Also, this was the first year in which an 'oral' component existed as a new challenge in the scoring process. It should also be noted that these new Diplomates had all successfully challenged prior segments of this process by passing very rigorous written examinations modes off-site. The new Diplomates include (in no particular order): Dr.'s Ken Aschheim; Ruth Smith; Derek Draft; Lena Karkalas; J.P. Fancher; and Corinne D'Anjou. These new Diplomates' photos and biographies should appear in the Member's Section of the ABFO Website very soon.
Also, in our organizational elections, Dr. Duane Spencer was elected to a position on the Ethics Committee, Dr. Peter Loomis was elected as the newest member of the Certification and Examination Committee, and Dr.'s Robin Ainsworth, Kathy Kasper, Ann Norrlander, and Eric Wilson were elected to the Board of Directors.
Congratulations to all of those winners; and they are all that. However, congratulations should be bestowed upon everyone in the ABFO who agreed to run for office but who were short a few votes. I encourage all members to agree to accept nominations within our family as we are a group which is vehemently opposed to having an election with only single candidates. We cannot function without those who possess a servant's heart and are willing to push all egocentricities aside for the good of our very small, but equally important group in order for us to thrive. Also, I have been a member of ABFO long enough now to have observed that the vast majority of our membership have lost an election as a candidate before winning convincingly in a later election.
Congrats to Dr.'s Peter Loomis, Paula Brumit and Ned Turner who were instrumental in achieving an excellent score representing the ABFO in an external "site visit" for accreditation by the Forensic Sciences Accreditation Board (FSAB) of the American Academy of Forensic Sciences (AAFS). The Odontology Section was involved in the first rounds of such visits by FSAB which accredits the forensic specialty boards within the Academy.
Clearly the most significant achievement this year was in the revision of the ABFO Standards and Guidelines associated with Bite Mark (BM) Analysis. These new guidelines, and the associated BM Decision Tree (Algorithm), have been in a process of revision for approximately three-years. This lengthy time-line was not that extraordinary for an organization which meets face-to-face only 2-days per year. But there were also significant differences of opinion in the area which had to be fashioned into consensus. Kudos to Dr. David Sweet who Chaired the BM Committee this year and exhibited extraordinary academic experience, leadership skills and tenacity in leading the committee to completion of their task. The membership at large was also instrumental in the process by participating in and finalizing the standards in "open discussion". The new standards are posted on the ABFO website and take effect immediately.
ABFO Educational Hands-on Workshops on Civil Litigation and Dental Age Assessment are being planned for 2019.  Civil Litigation will be held on February 16th and Dental Age Estimation will be held on Sunday, February 17, both proceeding the next ABFO Meeting in Baltimore, Maryland. The Workshop leaders will be Dr. Tom David for Civil Litigation and Dr. Kathy Kasper for Age Estimation. Dr. Jim Lewis is serving as "Overall Workshop Chair" helping to ensure continuity between the workshop efforts by coordinating issues such as course timing, course description, logistics and other important details. The Workshops are currently on the ABFO Website Store but the links to register and pay for the workshops are not functional at this point. Dr. Warren Tewes is leading the way for our meeting in Baltimore as our Ad Hoc Chair of Local Arrangements for the 2019 meeting.
That concludes my general review concerning highlights and the accomplishments of the ABFO for 2017-18. I hope that everyone returned to their homes safely from Seattle. Next quarter I will speak to the projected activities for this year which are currently underway.