Dr. Bob Barsley 1952-2019 in Memoriam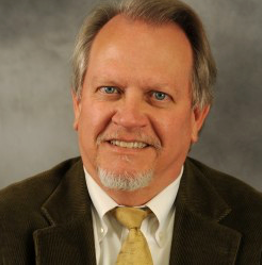 We mourn the untimely loss of friend, colleague, and mentor to many, Robert Emmet Barsley.
Bob died at his home in Ponchatoula, Louisiana on September 28, 2019.
Bob grew up in Ponchatoula and graduated from high school there in 1970. He attended Rhodes College and LSU before entering dental school at LSU School of Dentistry (LSUSD). He graduated in 1977 and started a private practice in Ponchatoula. He joined the LSUSD faculty part time in 1980 and full time in 1982. Bob was certified by the American Board of Forensic Odontology in 1985. Two years later he graduated from Loyola University School of Law and was admitted to the Louisiana Bar that same year (1987). These early efforts and accomplishments helped him to prepare for the outstanding career he so fully enjoyed in dentistry, academic dentistry, law, and forensic dentistry.
He married Gwendolyn Ballard, his wife of 45 years, in 1974 while in dental school. Gwen and Bob's daughter Emily was born in 1992. Emily (who Bob claimed is smarter than he) recently received her MD degree from LSU School of Medicine and is currently in an Anesthesiology residency in Shreveport, Louisiana.
Bob's accomplishments were numerous and varied, far too numerous to list here. Of his work in forensic dentistry, Bob would likely say that his extensive and extended work with local Parish Coroners and DMORT after Hurricanes Katrina and Rita in 2005 was the toughest and maybe the most rewarding. That reveals much about his priorities considering a forensic career that included extensive achievements and leadership roles in many organizations.
Among those forensic leadership positions, he served as President of the American Society of Forensic Odontology (1994-95) and the American Board of Forensic Odontology (2011-12). Bob served as the 65th President of the American Academy of Forensic Sciences (AAFS) in 2012-13. He had held many offices and roles in the AAFS prior to that and received the Odontology Section's Lester Luntz Award in 2006 and the Reider Sognnaes Award for Excellence in Forensic Dentistry in 2014.
Bob's activities extended beyond dentistry and forensic dentistry. These two examples are just a sampling. He served multiple terms on the Board of the Council of Scientific Society Presidents and was elected Chair of that body in 2017. Bob proudly served on the Board of Commissioners of the North Oaks Health System, the Ponchatoula-Hammond area's extensive regional hospital and health care system.
The accounting of accomplishments and awards tell us much about what Bob did, but the real story is who he was. Bob's priorities were always about service not recognition. He did not really like to receive awards…he even sometimes "forgot" to tell Gwen and Emily that he was being honored.
Bob's was the calm, rational, and composed voice that was so sorely needed in a sometimes-chaotic world. His intelligent and incisive analyses often brought more clarity to situations that seemed overwhelming.
Bob's generosity, humor, and balanced optimism made being around him a genuine pleasure.
When asked to help with other's events or projects, he generously provided his time, expertise, and experience.  He was dedicated to his family, his city and state, his beloved LSU Tigers, his professions, and his friends.
Many in forensic dentistry will remember Bob, when he wasn't at the podium, sitting toward the back of the room doodling, whittling, or gaming during protracted meetings. His hands, like his mind, were almost always engaged…but, when important questions arose, he was alert and ready with thoughtful analysis and, if asked, and only if asked, cogent advice.
The loss of Robert Emmet Barsley leaves a void that literally will not and cannot be filled.
Bob Barsley, colleague and friend, you are warmly remembered and greatly missed.